Transportation Planner-Engineer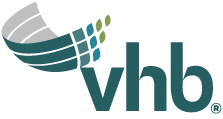 Company: VHB
Location: Watertown | US, MA
Employment Type: Full Time
Date Posted: 03/03/2021
Expire Date: 04/03/2021
Job Categories: Engineering, Finance/Economics, Financial Services, Government and Policy, Healthcare, Other, Information Technology, Real Estate, Sales, Science, Transportation, Executive Management, Research & Development, Environmental, Energy / Utilities
Job Description
Transportation Planner-Engineer


Overview


WE ARE VHB—a passionate team of engineers, scientists, planners and designers tackling challenges in the transportation, real estate, institutional, and energy industries. At VHB, we are dedicated to improving mobility, enhancing communities, and balancing development and infrastructure needs with environmental stewardship.
We are creative problem-solvers.
We work hard, and we give back.
We like our colleagues, and we love Mondays (really).
We are diverse, caring, welcoming, and fun.
It's not surprising that VHB has consistently been rated one of the top AEC firms to work for across our 30+ offices on the East Coast.
We're growing, and we hope you'll join us!
VHB is looking for an enthusiastic, growth-oriented, entrepreneurial and experienced Transportation Planner/Engineer with strong background working for higher education and healthcare institutions. The ideal candidate should possess a "can-do" attitude, excellent verbal and written communication skills, and not only managing and mentoring the transportation planning staff, but also have significant responsibility in business development, client management, and financial accountability. The individual will work primarily with VHB's growing Institutional Practice but also serve corporate, federal and other clients. We are looking to fill this role in one (1) of the following VHB office locations: Atlanta, NYC, Boston/ Watertown, MA, but are open to other VHB office locations for the right candidate.
Responsibilities:
Seeking an individual with deep experience in developing and implementing regional, subarea, site-level transportation plans and transportation elements of broader plans. This work will be focused on campus setting (this can be corporate/federal/healthcare as well as education; emphasis on education); experience in urban and sub/exurban context as well

Handle multiple ongoing projects at once (either as Project Manager or Task Manager) and will provide superior client service, strong communication both internally and externally, and will manage the technical and financial aspects of the project or tasks under your control

Participate in project decisions regarding technical approach, cost and scheduling performance

Participate in business development Nationally within our transportation markets

Maintain and grow a local/region/national network of partners and owners
Skills and Abilities:
Ability to work with other disciplines (e.g. transit & rail, safety, environmental, etc.) and both prime/sub to campus planning firms

Ability to translate and distill complex technical concepts for stakeholders ranging from senior leadership to public and other stakeholders

Maintain and grow client relationships and lead skills are important

A balance of public and private sector client experience is a plus

Excellent verbal, written and interpersonal communication skills

Team oriented with strong capability to work independently

Motivated to lead and mentor others
Qualifications:
Minimum 15+ years' experience

AICP, PTP, PE license or similar

Travel (5-25%); individual may be based out of any office but will be expected to travel both internally to promote and build the practice and externally to support clients across the country

Bachelor's degree in Civil Engineering, Urban Design, Planning or equivalent. Master's degree preferred

Ability to manage complex transportation planning projects from conception through completion
New employees beginning prior to Labor Day 2020 will likely be onboarded virtually and begin their employment from home. We are in the process of planning for a safe return to the workplace in alignment with government and CDC guidelines.
#LI-DP1
VHB is proud to be an Equal Opportunity/Affirmative Action Employer. All qualified applicants will receive consideration for employment without regard to race, color, religion, sex, sexual orientation, gender identity, national origin, disability or veteran status, age or any other federally protected class.
Contact Information
Apply Now | Forward Job to a Friend | More Jobs From This Employer