CEI Senior Inspector Project Administrator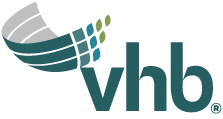 Company: VHB
Location: Chipley, FL
Employment Type: Full Time
Date Posted: 02/17/2021
Expire Date: 03/19/2021
Job Categories: Construction, Mining and Trades, Customer Service and Call Center, Engineering, Government and Policy, Real Estate, Science, Transportation, Executive Management, Quality Control, Research & Development, Environmental, Writing/Authoring, Energy / Utilities
Job Description
CEI Senior Inspector Project Administrator


Overview


VHB's Chipley, FL, office is seeking a Senior Inspector Project Administrator to join their CEI group. This is an exciting opportunity for an Inspector ready for a Administrator role to work within a dynamic team, across diverse disciplines, giving you exposure to a wide variety of projects in size and scope.
About Us
WE ARE VHB—a passionate team of engineers, scientists, planners, and designers tackling exciting challenges in the transportation, real estate, institutional, applied technology, and energy industries—serving a range of public- and private-sector clients. At VHB, we are dedicated to improving mobility, enhancing communities, and balancing development and infrastructure needs with environmental stewardship.
We are creative problem-solvers

We work hard, and we give back

We like our colleagues, and we love Mondays (really)

We are diverse, caring, welcoming, and fun!
VHB has consistently been rated one of the top AEC firms to work for across our 30+ offices on the East Coast. We're growing, and we hope you'll join us!
About the Position
Senior Inspector Project Administrator | Chipley, FL
Responsibilities
Directs and assigns specific tasks to project personnel

Performs all required activities for successful project delivery.

Prepares progress and final estimates throughout the construction project duration

Prepares construction inspection summaries of daily activities

Reviews drawings, specifications, and installation for constructability (plans, specs, shop drawings

Analyzes complex construction/design problems requiring the development of new or improved techniques or procedures

Consults with design engineering personnel

Informs Client on project issues and provides recommendations

Interacts with Project Engineers assess issues affecting project management

Manage sub-let agreements to ensure time and funds remain current

Resolve interactions with private property owners related to project impacts
Skills & Abilities
Strong interpersonal, project and time management skills.

Skilled in project related FDOT computer systems

Exceptional problem solving, critical thinking and customer service skills.

Self-starter who can identify and actively pursue solutions to diligently advance company or client objectives with minimal direction.

Ability to take on new tasks and adapt to different work assignments and personalities.

Ability to communicate openly and effectively both verbally and in writing.

Strong organizational skills, with proven experience prioritizing work and coordinating multiple projects simultaneously in a deadline-driven environment.
Qualifications
At least 5 years of horizontal construction experience, particularly on FDOT bridge and highway construction. Experience can be as a Contractor Construction Project Manager, Project Engineer, Superintendent, or a CEI Inspection Team Member.

Must have been a Project Engineer or Project Inspector for a minimum of 3 years on past FDOT construction projects on the CEI side or a Project Manager on the Contractor side

Completion of FDOT's Construction Training Qualification Program (CTQP) Quality Control Manager Course and pass the examination.

Completion of CTQP Final Estimates Level II

Completion of FDOT Advanced MOT

Bachelor's Degree in Civil Engineering is preferable

Professional Engineering License is preferable
New employees will be onboarded virtually and begin their employment from home. We are in the process of planning for a safe return to the workplace in alignment with government and CDC guidelines.
#LI-DP1
VHB is proud to be an Equal Opportunity/Affirmative Action Employer. All qualified applicants will receive consideration for employment without regard to race, color, religion, sex, sexual orientation, gender identity, national origin, disability or veteran status, age or any other federally protected class.
Contact Information
Apply Now | Forward Job to a Friend | More Jobs From This Employer