THANK YOU LADIES AND GENTLEMEN ADVOCATES ~ Halleluia-ER!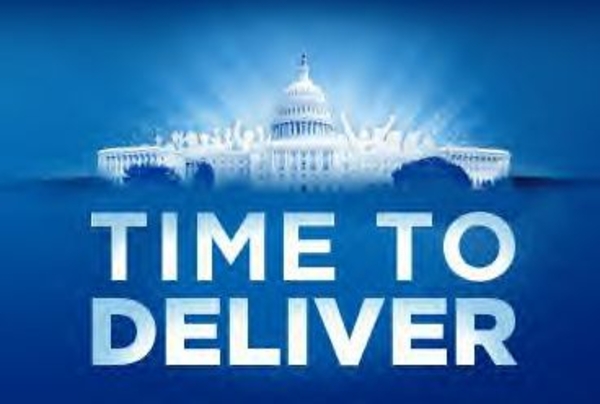 Posted By: agnes levine on October 22, 2009

WOW!!!

OMG!!

I am sooo proud of all the ladies and men who participated in either the White House Chat with the ladies on Tuesday, October 20, 2009, or those who called their Congressperson for the "Time to Deliver" day.

Guess wha-at .... The White House expected 300 ladies to show up on the teleconference. HOWEVER 700 ladies actually participated! That is a record number and I want to hug each of the ladiesI reached out to who took the time to be heard.

As you heard on the call, President Obama heard our cries and moans in the midnight hour about taking care of our families under the current system of healthcare. Stay tuned for exciting information that was shared on the call. Visit www.womenofcolorunited.net and get on the newsletter list so we can support Black Women's Imperative and stay up to date (I can't do it all by myself. Smile). Also, check out the note from our lovely First Lady Michelle Obama on the site and then we are going to keep wearing our brand new Advocate hats. Aren't they lovely? Aren't you proud? I love you sistahs ...


OMG my brothers! I was rocked off my feet when I got the tally on the "Time to Deliver" phone calls to Congress. The goal was to accomplish 100,000 calls to your Congress person and urge them to pass healthcare reform before the winter break. Guess wha-aaaat ... Congress reported receiving a total of approximately 330,000 phone calls!!!!!!! What a telephonic March on Washington!!! amen? Amen! President Obama was rocked off his feet as well.......!!!:):):)

So, THANK YOU BROTHERS AND SISTAHS WHO TOOK A MOMENT TO HAVE YOUR VOICE HEARD... You guys shine as brand new advocates, too! Can you feel the joy ... the personal reward and satisfaction ... being a watchful participant over your government ... making change ... ?

Ok, I was so excited with the stats that I forgot to sleep. See you guys (zzzzzzzzzzz)

Evangelist Agnes B. Levine
Founder/President, Levine-Oliver Publisherwww.levineoliverpublisher.com, 2010 Strathmore's Distinguished Who's Who! Author of: "Cooling Well Water: A Collection of Work By An
African-American Bipolar Woman" ISBN 13 978-0-9754612-0-4
Available NOW at Amazon.com while supplies last!

If you enjoyed this article, Join HBCU CONNECT today for similar content and opportunities via email!