Why haven't you "PUT YOUR FOOT ON THE...PEDAL?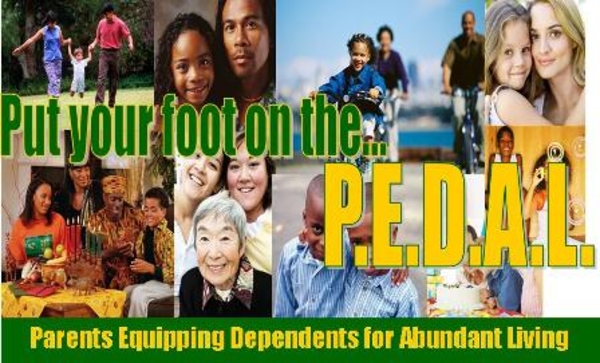 Posted By: J. A. Faulkerson on November 11, 2009

I established the "Put your foot on the...PEDAL" social network to give parents a forum to discuss the joys and frustrations of parenting and prospering. At times, winning a child's cooperation can be difficult, but it's great knowing that there is light at the end of the tunnel. Our children can grow up to be responsible and competent adults.





We just need to do our part by being actively involved in their quest to find purpose, a willingness to add value to the community at large.

If you have yet to do so, please join the "Put your foot on the...PEDAL" social network. Once there, you will find other PARENTS committed to EQUIPPING their DEPENDENTS for ABUNDANT LIVING.

I look forward to welcoming you to the neighborhood.

Jeffery A. Faulkerson, MSSW
www.pedalnetwork.ning.com
If you enjoyed this article, Join HBCU CONNECT today for similar content and opportunities via email!