Atlanta Mayor Franklin to teach at Atlanta's Spelman College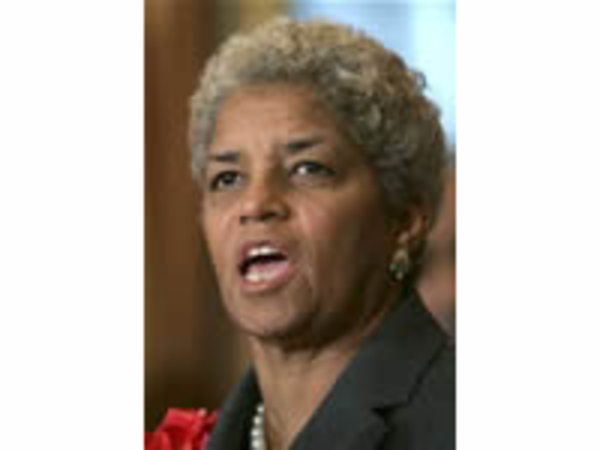 Posted By: Reggie Culpepper on December 01, 2009

Atlanta Mayor Shirley Franklin will take a one-year long professorship at Spellman College in Atlanta after her second term in office ends on January 3rd.

Franklin, who's term limited, will join the all-female, historically black school under the William and Camille Cosby Endowed Professorship Program.

"The Cosby Endowed Professorship Program is an inter- and intra-disciplinary initiative designed to expand the intellectual, cultural and creative life of students at Spelman College and the surrounding community through the fine arts and humanities.





"The overall objective of the program is to enlarge and revitalize the unique connection between academic scholarship, intra and interdisciplinary curriculum offerings, as well as cultural- and service-based learning, all of which are firmly rooted in the history of the College." Source

Franklin was elected Mayor in 2001, becoming the first female Atlanta Mayor and the first African-American woman to serve as a mayor of a large southern city.

Originally from Philadelphia, Franklin is a Howard University and University of Pennsylvania graduate, holding a B.A. and M.A. in sociology. She's also an honorary member of Delta Sigma Theta Sorority, Inc.

She's now 63 years old, divorced from her husband David McCoy Franklin as of 1986, and has three sons Kai Ayanna, Cabral Holsey, and Kali Jamilla.
If you enjoyed this article, Join HBCU CONNECT today for similar content and opportunities via email!