JR0182622 - Sr. NAND Product Engineer (SK)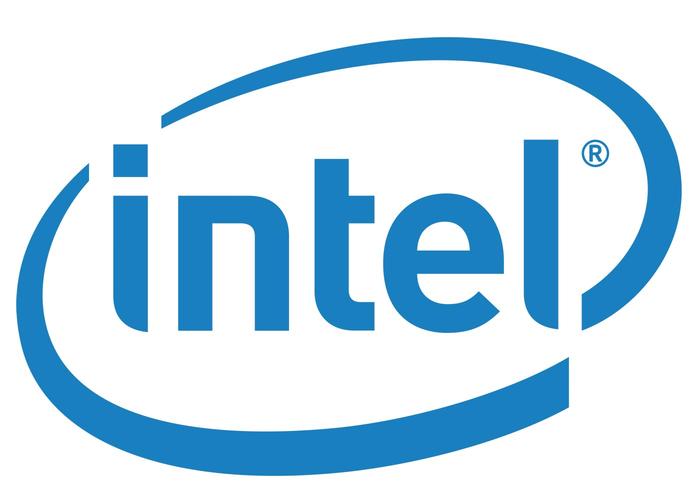 Company: Intel
Location: Folsom, CA
Employment Type: Full Time
Date Posted: 10/18/2021
Expire Date: 12/17/2021
Job Categories: Engineering, Healthcare, Practitioner and Technician, Internet/E-Commerce, Manufacturing and Production, Military, Quality Control, Research & Development, Medical, Web Technology
Job Description
JR0182622 - Sr. NAND Product Engineer (SK)
This position is associated with the sale of Intel's NAND memory and storagebusiness to SK Hynix (You can read more about the transaction in the press release - https://newsroom.intel.com/wp-content/uploads/sites/11/2020/10/nand-memory-news-q-a.pdf). The transaction will enhance the resources and potential of the business' storage solutions, including client and enterprise SSDs, in the rapidly growing NAND Flash space amid the era of big data.

This is an exciting time to be at Intel come join our NAND DESIGN TECHNOLOGY and MANUFACTURING team as a Sr. Product Engineer and work on the most advanced 3DNAND and Solid State Drive (SSD) technology in the world.

As the global leader in the semiconductor industry Intel possesses industry leading SSD technology and the most capable NAND Flash products. As a Sr. Product Engineer, you will be part of a world class team that will transition to lead the SSD business at SK Hynix.

This position aligns to Phase 2 of the transaction, which includes NAND technology and component development along with fab operations. Employees aligned to Phase 2 will continue to be employed by Intel and will continue to develop NAND technology and components and manufacture NAND wafers at the fab. Phase 2 of the transaction is expected to close in March 2025, at which time employees aligned to this phase of the transaction will transition employment to SK Hynix.

As a Senior Product Engineer, you are responsible for improving and maintaining the High Volume Manufacturing (HVM) yields and help in bringing up new cutting-edge 3D NAND Technologies by working with a brilliant team of engineers. You will be faced with complex problems in bringing up the technology and improving HVM yields and are required to possess excellent problem-solving skills. You will be responsible for HVM yields on a given Technology and mentoring and instructing new engineers along the way. You will work hand in hand with several cross functional teams such as Design, Process, Device Characterization, Reliability and Test Engineering teams in bringing up and qualifying the product and improving HVM yields requiring excellent communication, multitasking and presentation skills.

As a NAND Sr. Product Engineer, you are responsible for a wide variety of tasks in the NAND product life cycle such as:
Maintaining HVM Yields by addressing yield issues by working with several cross-functional teams.
Develop and Validate Electrical counter measures and work on disposition for Fab excursions in HVM.
Validate

Standard Warranty Replacements (

SWR's) to facilitate data for Technology and Fab Teams in HVM.
Validate All new Reticle updates in HVM for Yields and Quality.
Working with design teams in developing solutions for Design for Manufacturability including new test modes for effective screens and stresses development simulations and validation of test modes and help debug design related issues.
Ensure product specifications are met working with design teams.
Responsible for developing Wafer sort Probe tests, Test Time Reduction and Probe Yield Fab Yield improvement.
Responsible for Electrical Failure Analysis and development of new stresses and screens for DPM improvement and yield improvement on the new upcoming technologies and yield sustainability on mature products.
Work with several cross functional teams for resolving product level issues.
Data Analysis and Parsing skills to analysis high volume data for Quality improvement and Yield improvement.
Analyzes and evaluates component specification versus performance to ensure optimal match of component requirements with production equipment capability with specific emphasis on yield analysis.
Responsible for product qualification.
Work with cross functional teams in resolving external customer related issues including internal SSD qualifications.

Qualifications


Qualifications:
You must possess the following minimum qualifications to be initially considered for this position. Preferred qualifications are in addition to the minimum requirements and are considered a plus factor in identifying top candidates

Minimum Qualifications
Bachelor's or Master's degree in Electrical or Computer Engineering or similar degree.
10+ years of experience working on nonvolatile memory component as a Sr. Product Engineer, Staff/Sr. Staff Engineer, Sr. Product QRE Engineer or in High Volume Manufacturing.
10+ years of experience in memory test or device characterization.
Understand basic 2D NAND or 3D NAND wafer Fabrication Process.

Preferred Qualifications
Experience in maintaining HVM yields by addressing HVM issues.
Experience in High Volume data analytical skills and familiarity with any or all tools: Microsoft Excel, JMP, Python, Spotfire and Yield Cube.
Experience in NAND Flash Memory architecture and NAND erase program and read algorithms.
Experience in Electrical Failure Analysis identifying root cause of the problems and developing counter measures.
Experience in NAND Flash quality reliability mechanisms and NAND device physics.
Experience in NAND Flash wafer and component level testing and yield improvement.
Experience in NAND Flash to system integration.
Inside this Business Group
Non-Volatile Solutions Memory Group: The Non-Volatile Memory Solutions Group is a worldwide organization that delivers NAND flash memory products for use in Solid State Drives (SSDs), portable memory storage devices, digital camera memory cards, and other devices. The group is responsible for NVM technology design and development, complete Solid State Drive (SSD) system hardware and firmware development, as well as wafer and SSD manufacturing.


Posting Statement

All qualified applicants will receive consideration for employment without regard to race, color, religion, religious creed, sex, national origin, ancestry, age, physical or mental disability, medical condition, genetic information, military and veteran status, marital status, pregnancy, gender, gender expression, gender identity, sexual orientation, or any other characteristic protected by local law, regulation, or ordinance.
Contact Information
Apply Now | Forward Job to a Friend | More Jobs From This Employer