Senior Land Development Permitting Specialist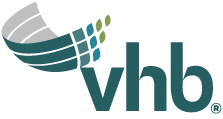 Company: VHB
Location: Boston | US, MA
Employment Type: Full Time
Date Posted: 05/23/2023
Expire Date: 06/22/2023
Job Categories: Architectural Services, Construction, Mining and Trades, Engineering, Finance/Economics, Government and Policy, Information Technology, Legal, Real Estate, Sales, Transportation, Aviation/Aeronautics, Quality Control, Research & Development, Environmental, Writing/Authoring, Energy / Utilities
Job Description
Senior Land Development Permitting Specialist
Overview
VHB's Boston office is seeking a senior-level Land Development Permitting Specialist to join our Urban Permitting Team (UPT), which focuses on complex high-profile development projects in Boston, Cambridge, and Somerville, as well as across Massachusetts. There is also an opportunity for this person (based on experience) to lead the UPT.
The UPT works with private and public sector clients to secure approvals for real estate development projects based on their intended use, design, impacts, and compliance with relevant laws and regulation. We manage teams that coordinate and perform analyses aimed at understanding the potential environmental impacts of these projects. We then organize this information and present it to government agencies; liaise between our clients and those agencies; and help refine project design, demonstrate regulatory compliance, and ultimately gain the approvals necessary to move the project forward to final design and construction. This is a vital step in the real estate development process and provides the UPT with the chance to positively influence projects and ultimately increase the livability of our communities.
This position involves managing multi-disciplinary teams. It provides opportunities for both a broader understanding of all aspects of real estate development and specialization in topics of professional interest and development. You will have the opportunity to develop relationships with real estate developers, architects, engineers, sustainability professionals, transportation designers, attorneys, and government staff. Working as part of the UPT provides a career development path, opportunities for learning and knowledge sharing, and support for professional interests and growth.
Specific Duties
The candidate will lead multi-disciplinary project teams to assess potential project impacts related to urban design, transportation, wetlands/waterways, sustainability, climate change, wind and shadows, air quality, infrastructure, and historic resources, among other impacts. Problem solving, collaboration, and team leadership skills will be applied on a daily basis to complete a variety of tasks, including providing guidance on entitlement permitting strategies, developing work plans, drafting project narratives, coordinating project team member activities, and liaising with government agencies.
The successful hire will manage projects requiring compliance with various environmental/development impact review-related processes and regulations, including:
The Massachusetts Environmental Policy Act (MEPA)

City of Boston Article 80 Review

City of Cambridge Article 19 Review

Massachusetts Chapter 91 Waterways

Massachusetts Wetlands Protection Act

National Environmental Policy Act (NEPA)

Other local, state and federal approvals.
The candidate will also have the opportunity to work closely with the New England Regional Real Estate Team in developing new business both through client relationships and competitive proposals, contract preparation for new work, as well as providing due diligence review and initial permitting strategy services for early development concepts.
Skills & Abilities
The best candidates will thrive in a team environment and excel at managing high-profile complex projects with challenging timelines. Critical skills and abilities include:
Excellent verbal, written, and interpersonal communication skills

Ability to be self-motivated and to motivate others

Superior ability in collaborative problem solving with stakeholders, clients, and teammates

Experience with presentations before reviewing agencies and community boards

Project management skills, including invoicing, budget management, and client communication
Qualifications
BA in Planning or related area of study relevant to specialization (e.g., Environmental Studies,
Urban Planning, Urban Design/Studies, Regional Planning, Sustainability Planning, Economics,
Aviation, Civil Engineering, Urban Transportation Planning)(Masters a plus)

5+ years of professional real estate management, entitlement permitting, urban planning, or project management experience

MEPA and/or Article 80 compliance experience

Experience in business development/proposal writing and preparing contracts

Experience with public presentations and public hearings

Experience with Chapter 91, wetlands permitting, climate change resiliency policy and compliance, and sustainable/green building design is a plus

Relationship with regulators a plus
VHB is proud to be an Equal Opportunity/Affirmative Action Employer. All qualified applicants will receive consideration for employment without regard to race, color, religion, sex, sexual orientation, gender identity, national origin, disability or veteran status, age or any other federally protected class.
#LI-DB2 #LI-Hybrid
Contact Information
Apply Now | Forward Job to a Friend | More Jobs From This Employer