SUNO Basketball returns to The Castle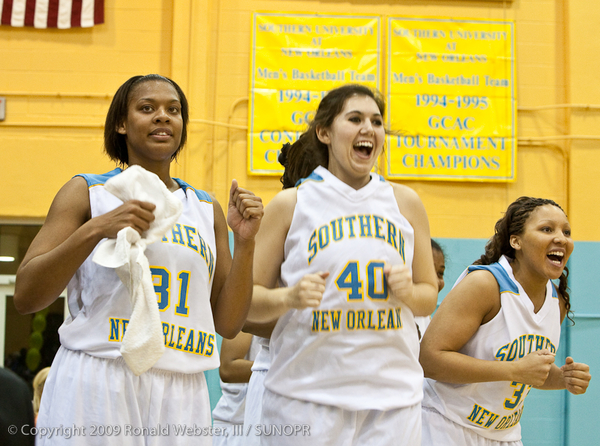 Posted By: Eddie Francis on January 23, 2009

NEW ORLEANS, LA. - The Southern University at New Orleans (SUNO) basketball program returned to its home basketball court, The Castle, against cross town rival Xavier University on January 17th. A capacity crowd filled the arena on the university's Park Campus which was heavily compromised by waters from Hurricanes Katrina and Rita in 2005.

SUNO Athletic Director Elston King, who doubles as the women's head coach, is elated about his teams' return to The Castle. "All I can say is it's about time," says the veteran coach. "Our players have really dealt with a lot of adversity.





They've played everywhere BUT at home since Katrina, and this is going to do a lot to lift their spirits."

The Knights and Lady Knights have called two other courts home since the 2004-2005 season. The basketball programs played home games on its sister campus, Southern University and A&M College, during the 2005-2006 season. The teams played their next two seasons' home games at Delgado Community College.

The Lady Knights sweetened the night with a thrilling 55-46 win over the Gold Nuggets. The Knights fell to the Gold Rush (57-68) but students, faculty, staff, administrators and fans of SUNO could hardly contain their excitement.
If you enjoyed this article, Join HBCU CONNECT today for similar content and opportunities via email!