MLK Commission Honors "Women Who Dare to Dream" at 27th Annual Kick-off Program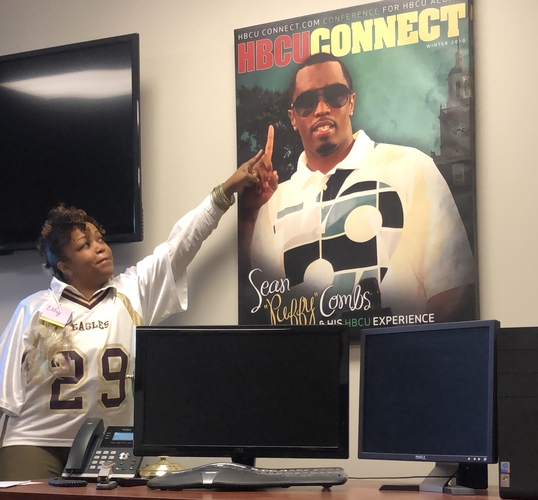 Posted By: Elynor Moss on December 17, 2012

ST. LOUIS, MO (December 17, 2012) – The Dr. Martin Luther King Jr. State Celebration Commission of Missouri will host its 27th annual kick-off program, "Women Who Dare to Dream." This year's distinguished honorees are either individuals or organizations whose work centers on uplifting women and recognizing their contributions to society.



The 2013 honorees include: The Center for Racial Harmony, Distinguished Social Action Award; Dr. Alisa Warren, Distinguished Humanitarian Award; The Honorable Melodee Colbert-Kean, Mayor of Joplin, Distinguished Leadership Award; The Honorable Shalonn "KiKi" Curls, Missouri State Senator, Distinguished Public Service Award; The St. Louis Community Empowerment Foundation, License Collector Mike McMillan accepting, Distinguished Drum Major Award; Throwing and Growing, Commissioner Myrle Mensey-Symonds, Distinguished Service to Youth Award; Robbie Montgomery, Sweetie Pie's, Distinguished Dare to Dream Award; and Xernona Clayton, founder, president and CEO, Trumpet Awards Foundation, Distinguished Chairman's Award, who will also deliver the keynote address.



Additionally, there will be special performances by Chris & Kyle with True Spirit; the Bollywood Shuffle Dancers; Muny teen Delaney Haynes; The HSSU Honeycombs and the Jazz Edge. Commissioner Merdean Gales, chairwoman of the St. Louis King Holiday Committee and Courtney Z.





McCall, assistant vice president, Communications, Marketing, Alumni Affairs & Development at Harris-Stowe, will serve as the evening's mistresses of ceremonies. Danita Mumphard and band will entertain those attending the Anheuser-Busch-sponsored post-reception, immediately following the program.



The kickoff, which is free and open to the public, will begin promptly at 6:30 p.m., Harris-Stowe's main auditorium, Saturday, January 12, 2013.



Harris-Stowe State University, located in midtown St. Louis, is a four-year institution that offers 14 degree programs in the areas of Accounting, Business Administration, Biology, Criminal Justice, Early Childhood Education, Elementary Education, Health Care Management, Hospitality and Tourism Management, Information Sciences and Computer Technology, Mathematics, Middle School Education, Professional Interdisciplinary Studies, Secondary Education and Urban Affairs. Ranked by U.S. News as one of America's Best Colleges in the Midwest, the university, which has been in existence for more than 150 years, offers the most affordable bachelor's degree in the state of Missouri.



Media Contact:
Courtney Z. McCall
Assistant Vice President
Communications, Marketing, Alumni Affairs & Development
HGA 110
3026 Laclede Avenue
St. Louis, MO 63103
Ofc: (314) 340-3391 I Cell: (314) 280-9964
If you enjoyed this article, Join HBCU CONNECT today for similar content and opportunities via email!