Dillard Receives $20,000 for Community Garden Program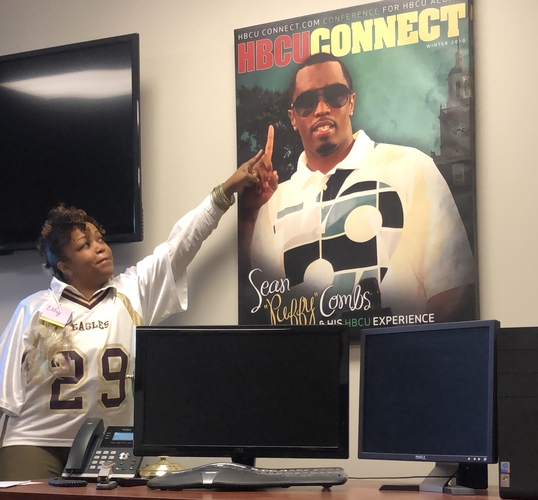 Posted By: Elynor Moss on December 18, 2012

Partners Include Medard Nelson Elementary, Langston Hughes Academy

and the Gentilly Community



(New Orleans) The Greater New Orleans Foundation's IMPACT 2012 Program has awarded Dillard University a $20,000 grant to undertake a new initiative that will fight obesity, diabetes, heart disease and malnutrition in the Gentilly community. Dillard biology students and faculty will work with Medard H. Nelson Charter School, Langston Hughes Academy and the Pilotland Neighborhood Association to combat food deserts and provide nutrition education by creating and expanding schoolyard gardens that produce fresh vegetables for Gentilly families.


"This is a tremendous opportunity on so many levels," said Nick Harris, Dillard's assistant vice president for community and economic development, and the director of Dillard's Community Development Corporation (CDC), who secured the grant.





"The primary goal of this project is to combat malnutrition and associated chronic diseases by teaching students to grow fresh produce and distributing their crops to parents who may not have access to a proper grocery store. We will host cooking demonstrations to show people how to eat healthy. And there's a great mentorship aspect. **** students are coming on to a university campus and learning from these undergrads, who serve as great role models."


This is the second grant secured by the Dillard CDC that targets access to healthy foods. The grant wil help expand the "From Seed to Table" project, which the Dillard CDC and Langston Hughes Academy (LHA) launched in September in conjunction with FirstLine Schools and Edible Schoolyard NOLA. That partnership utilizes Dillard's greenhouse and LHA's Dreamkeeper Garden to teach agricultural science and improve healthy food access for the community. The produce the students grow is distributed to LHA families.


If you enjoyed this article, Join HBCU CONNECT today for similar content and opportunities via email!