Female Models Wanted For **** Shoots- Los Angeles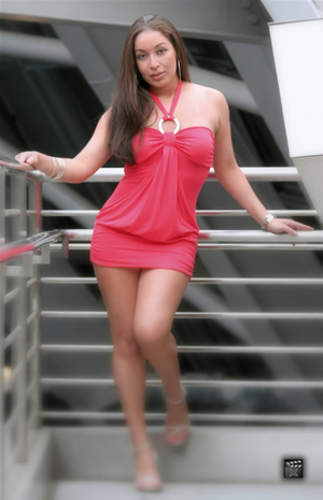 Posted By: Marcus Tremble on October 18, 2008

My name is Marcus Tremble, a photographer here in Los Angeles. I do photo shoots now and then to keep my portfolio of work fresh and up to date, a few times per a month. TFCD means we trade our time and talent to create some great images. In return we both get images for our portfolio, sometimes it's just called a trade shoot in the modeling industry.

Please read on to learn more...
----------------------------------

Photographer Seeking Models for **** Shoots Portfolio Development Projects in Los Angeles

:: Headshots :: Portraits :: Modeling :: Outdoor Glamour :: Swimwear :: Lingerie :: Editorial :: Fashion :: Casual :: Fitness :: Goth :: Makeup :: Hair. . .

Standard Time for CD (TFCD) Terms.
(Models Get Copies of all full-sized Photos on CD).
Must be over 18, with Valid ID.

All Outside **** Locations for:
Los Angeles, CA, area for the month(s) of October through the end of December 2008.

All CD's are mailed out within 14 days (max.) to allow for any required editing. This is a great opportunity if you're interested in getting your modeling portfolio started, updated, or need professional quality photos for other purposes.





Photographer Contact:

Marcus Tremble,
Displaymode Fashion & Modeling Media
Tel: 424.800.1374 (10:00AM till 9:00PM PST)
Online Portfolio Development:
http://www.displaymode.com/Director
http://www.modelmayhem.com/displaymode

INSTRUCTIONS:
Please provide your contact information (and best time) for call-back, so we can discuss details of your desired shoot; availability dates, Makeup/Hair requirements, setup your appointment, location and calendar date, etc...

NOTES:
* I am very professional, so your bringing an escort, or a friend is OK provided our work is not disrupted.
* TFCD Agreement and Model Release (with all info) signed before **** begins. Available for review also..
* This is a Special 2015/16 Photography Promotion for the above listed months only!
* No **** is Required.

Model featured in this article is Angelica (Latin Princess) - San Diego
Photography by: Marcus Tremble (Displaymode Fashion & Modeling Media) - http://www.displaymode.com/Director
If you enjoyed this article, Join HBCU CONNECT today for similar content and opportunities via email!